Dansa i neon
Together with Le Bureau we created an interactive experience for Smittskyddsinstitutet with Dansa i neon. Our job was to design a website hosting the heart of the campaign, 8 mini documentaries by Tarik Saleh, and an online test in which young people could anonymously compare their sex habits with others.
Awarded silver in the Swedish design awards and gold in 'Kolla 2014'.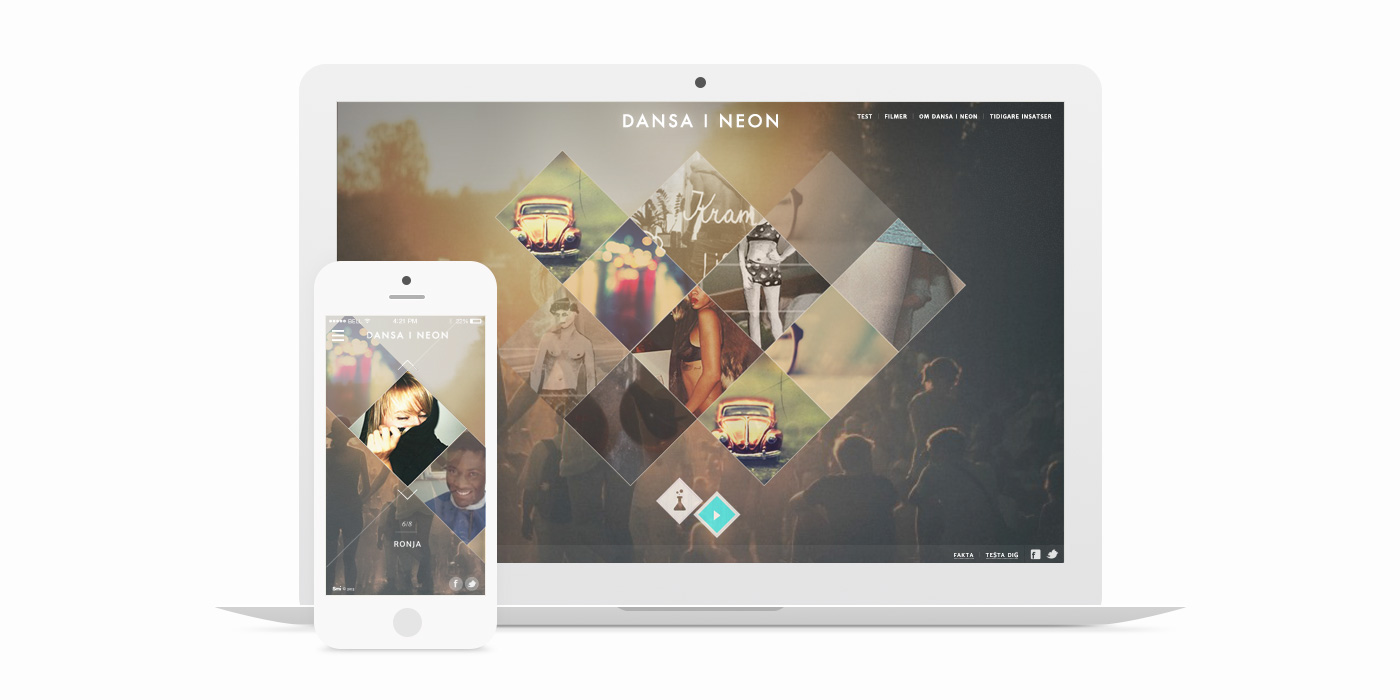 My role was to design the interface for the website.
Client: Smittskyddsinstitutet. Created at: Dareville. Partners: Le Bureau. Year: 2013.