Håll tummen
A campaign created for people to share their support for the Swedish national team in the UEFA 2012 Fotball Championship. Hold your thumb (the Swedish equivalent to crossing your fingers) to generate good luck. Share your generated 'luck-time' with friends and use the interactive maps to follow the increasing amount of supporters.

The starting point for the design was to create the look and feel for the 'Hold your thumb' button. Visually big and juicy of course, but I also experimented a lot with the different states, textures and shadows in order to make the interaction feel as 'physical' as possible.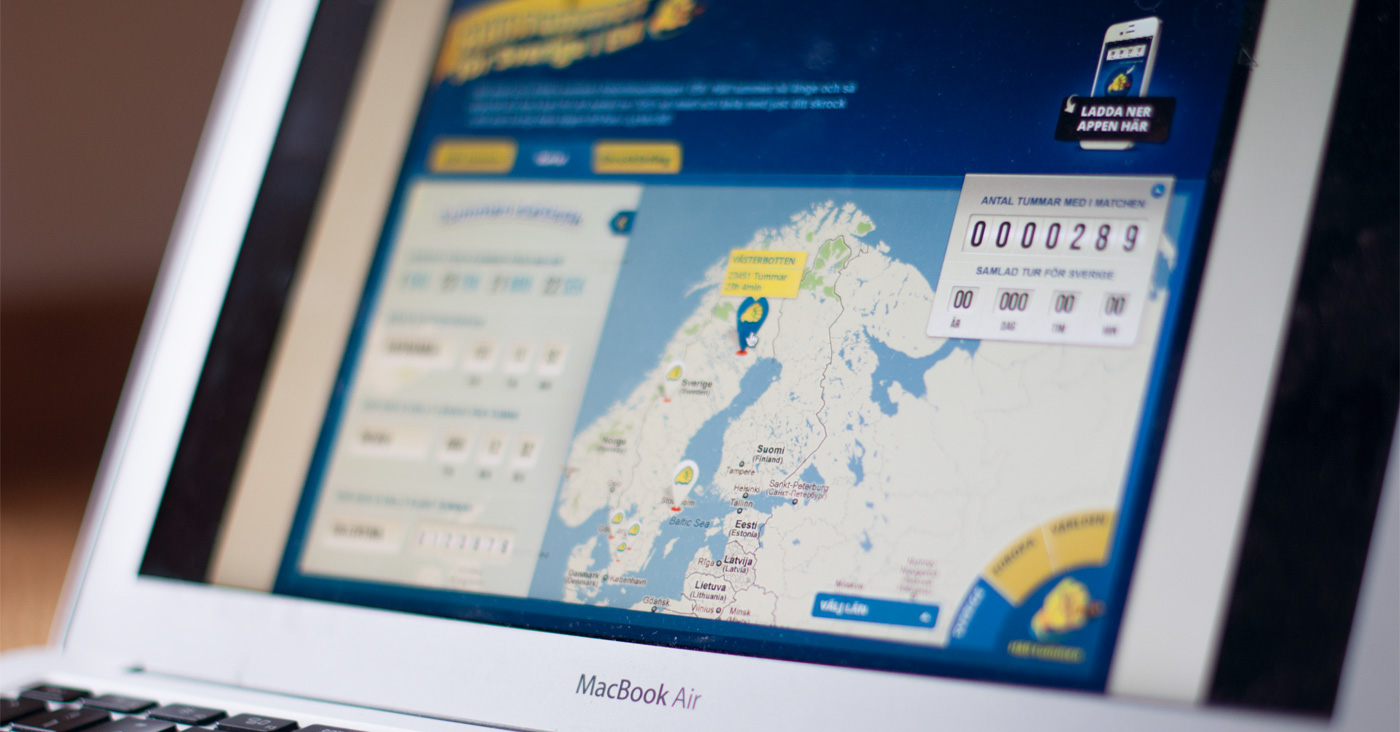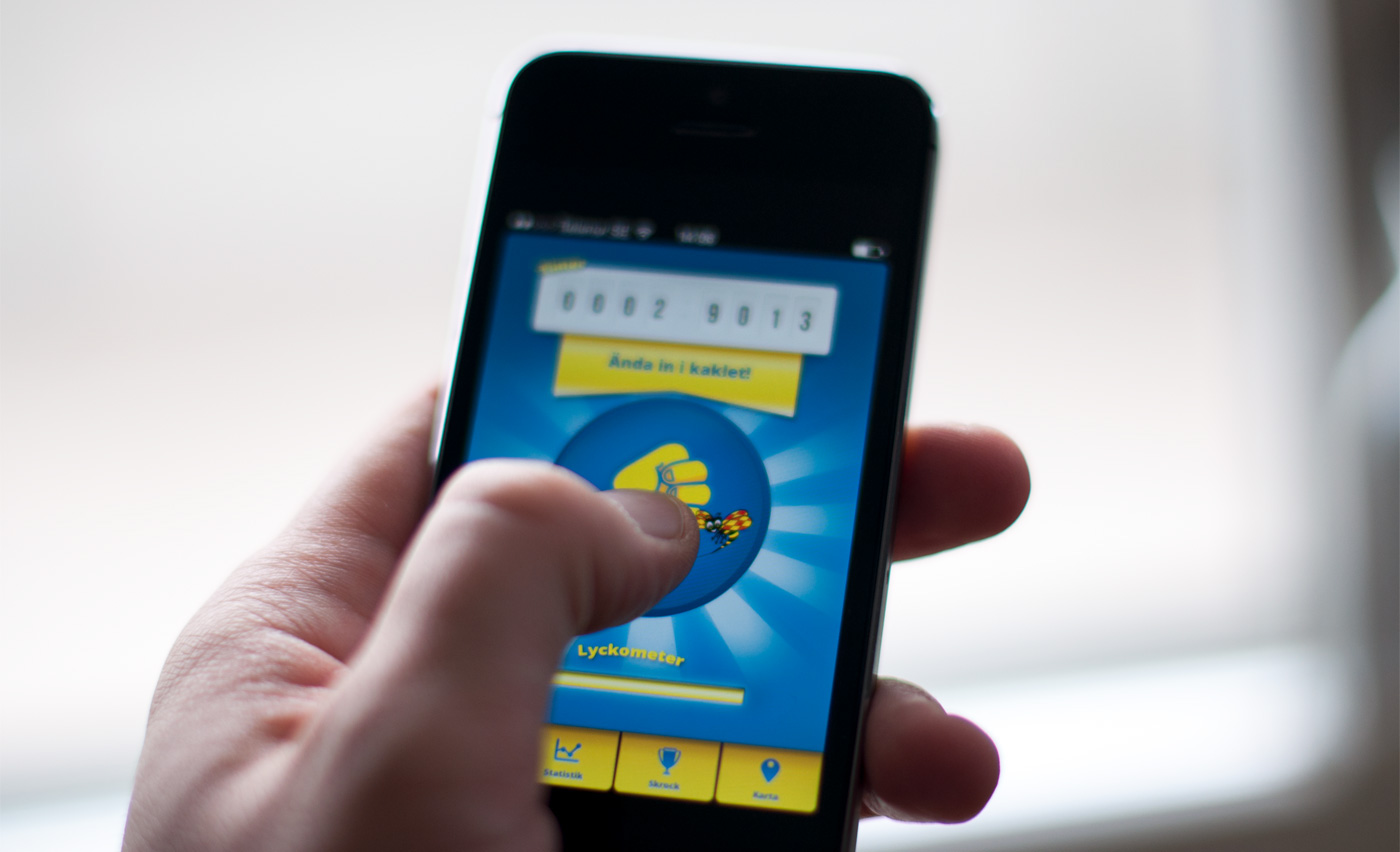 I did the full visual design for the iPhone app, the website and a mobile website (Yeah, it was 2012).
Client: Expressen  Created at: Dareville  Partners: Passion Lab/Amazing Apps  Year: 2012