Philips Hideouts
Philips Hideouts is a Google Maps treasure hunt. There are 10 Philips frameless smart TVs hidden around the world. Connect with Facebook and use Google Maps to pin their locations. Closest pin will win!
FWA Site of the day 20121104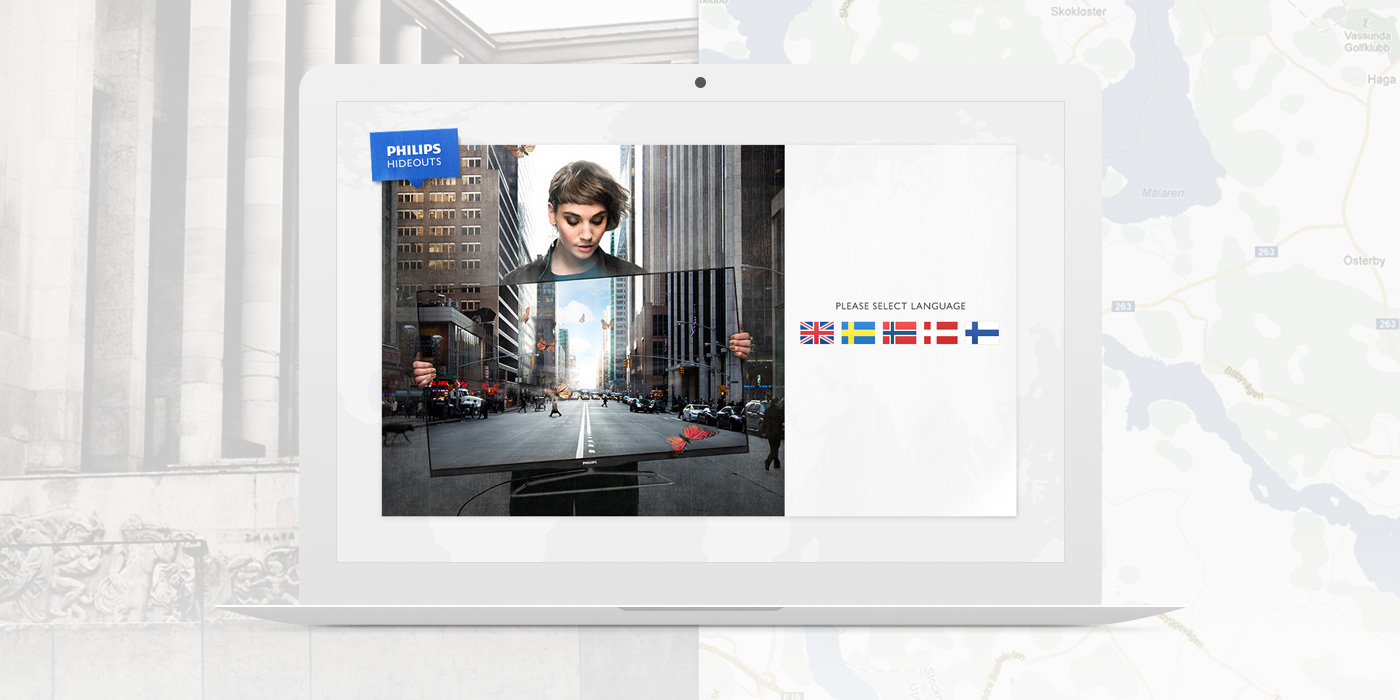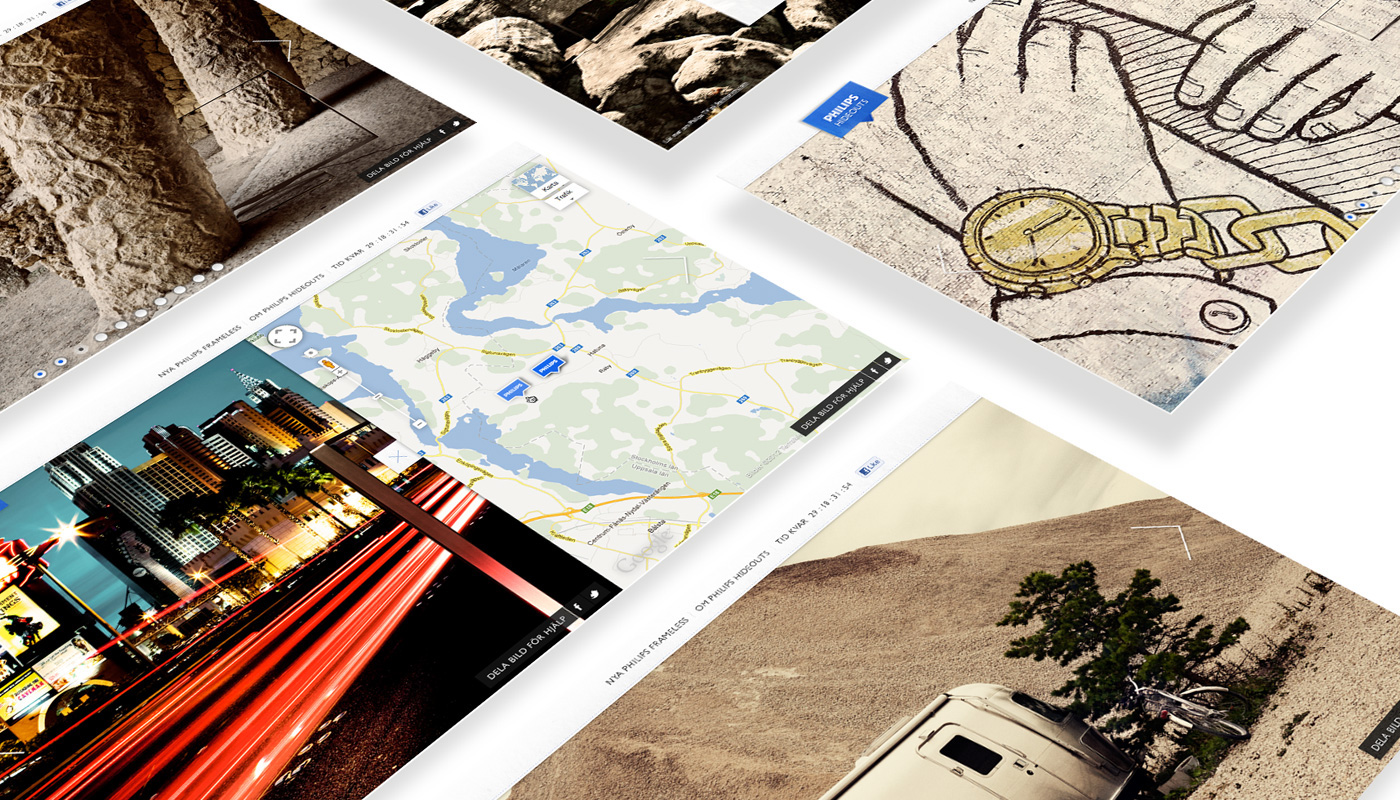 My role was to design the full website.
Client: Philips. Created at: Dareville. Partners: Ahlstrand & Wållgren. Year: 2012.