Swajp
Swajp was released early 2012. It is an HTML5 experiment in which you use your mobile device to throw paint onto your screen/canvas. Paint freely or connect two devices and play Swajp Multipainter.
FWA site of the day 20120408
Given that Swajp was a very technical experiment combining a number of new (at the time) tricks and possibilities, design focus was on user experience and simplicity. To take an advanced technical solution and create an engaging, seamless and fun
 gameplay experience.
​​​​​​​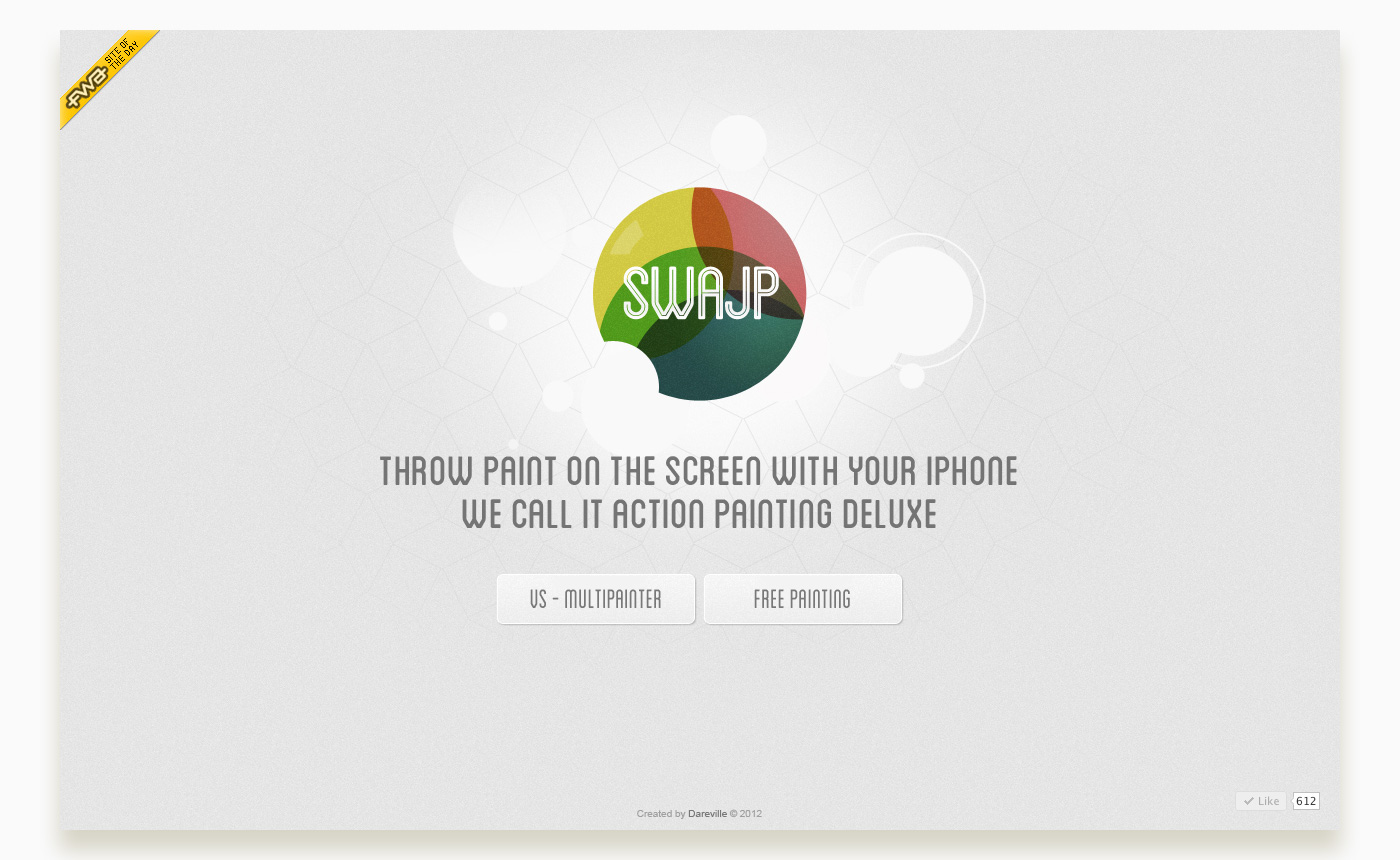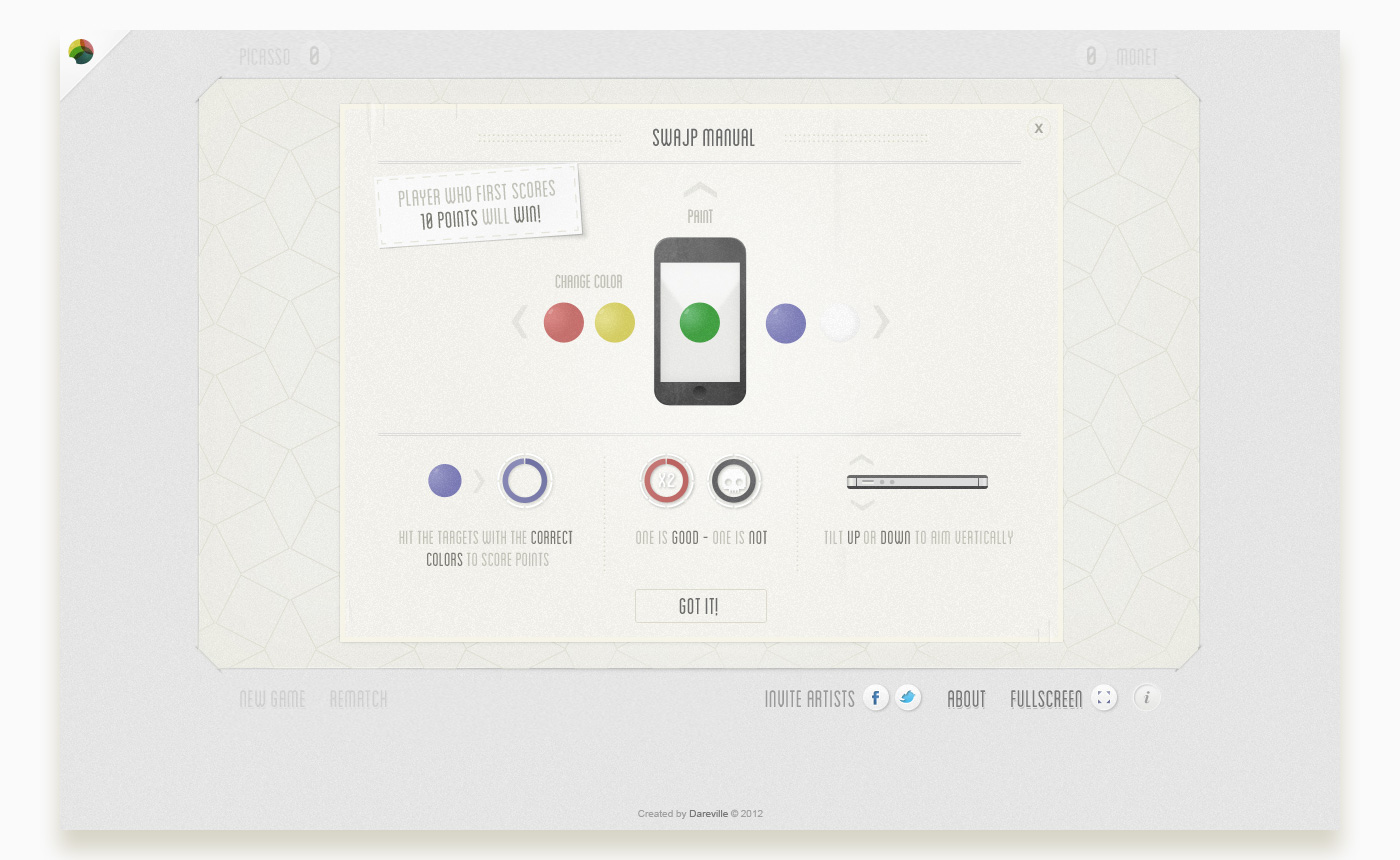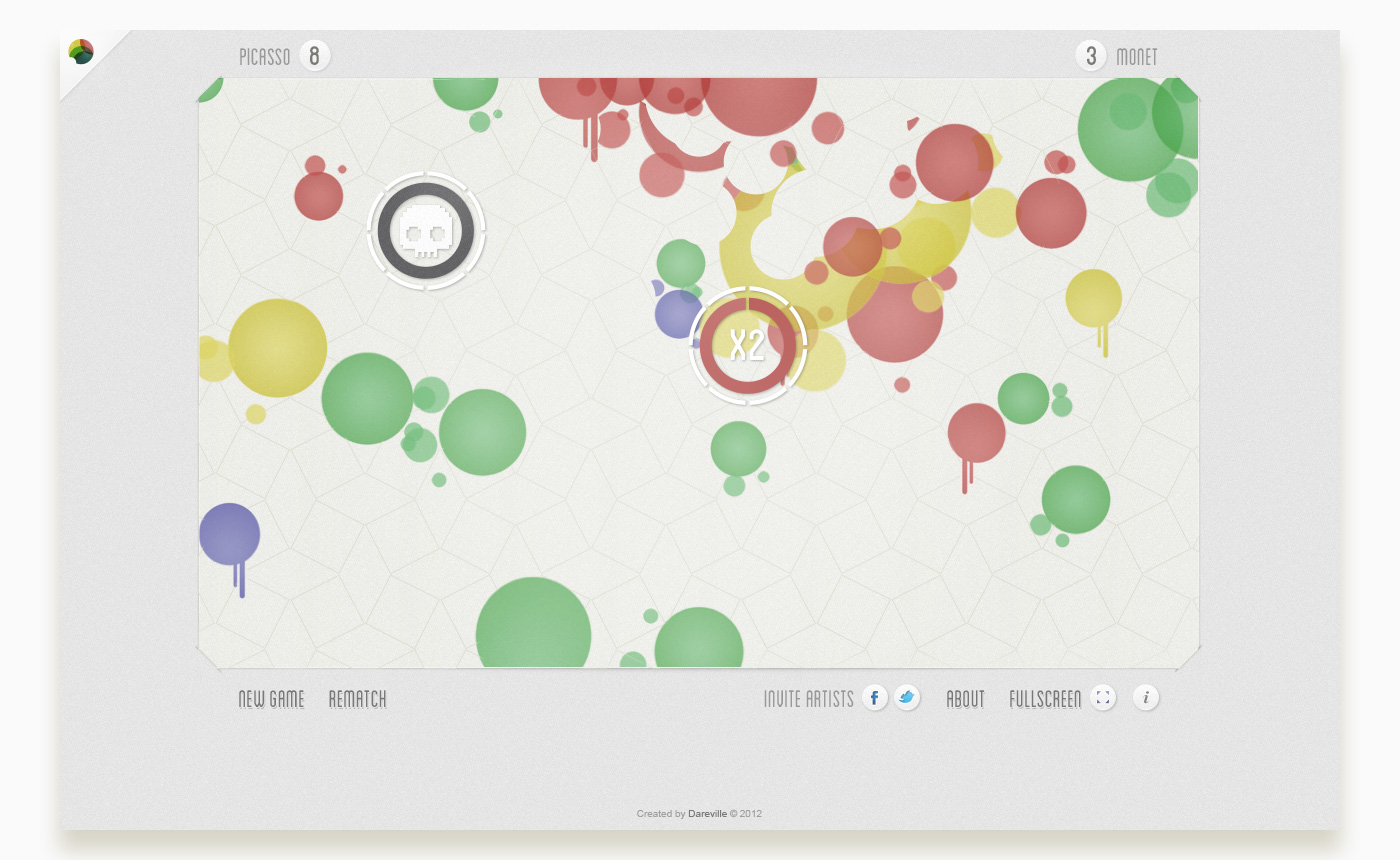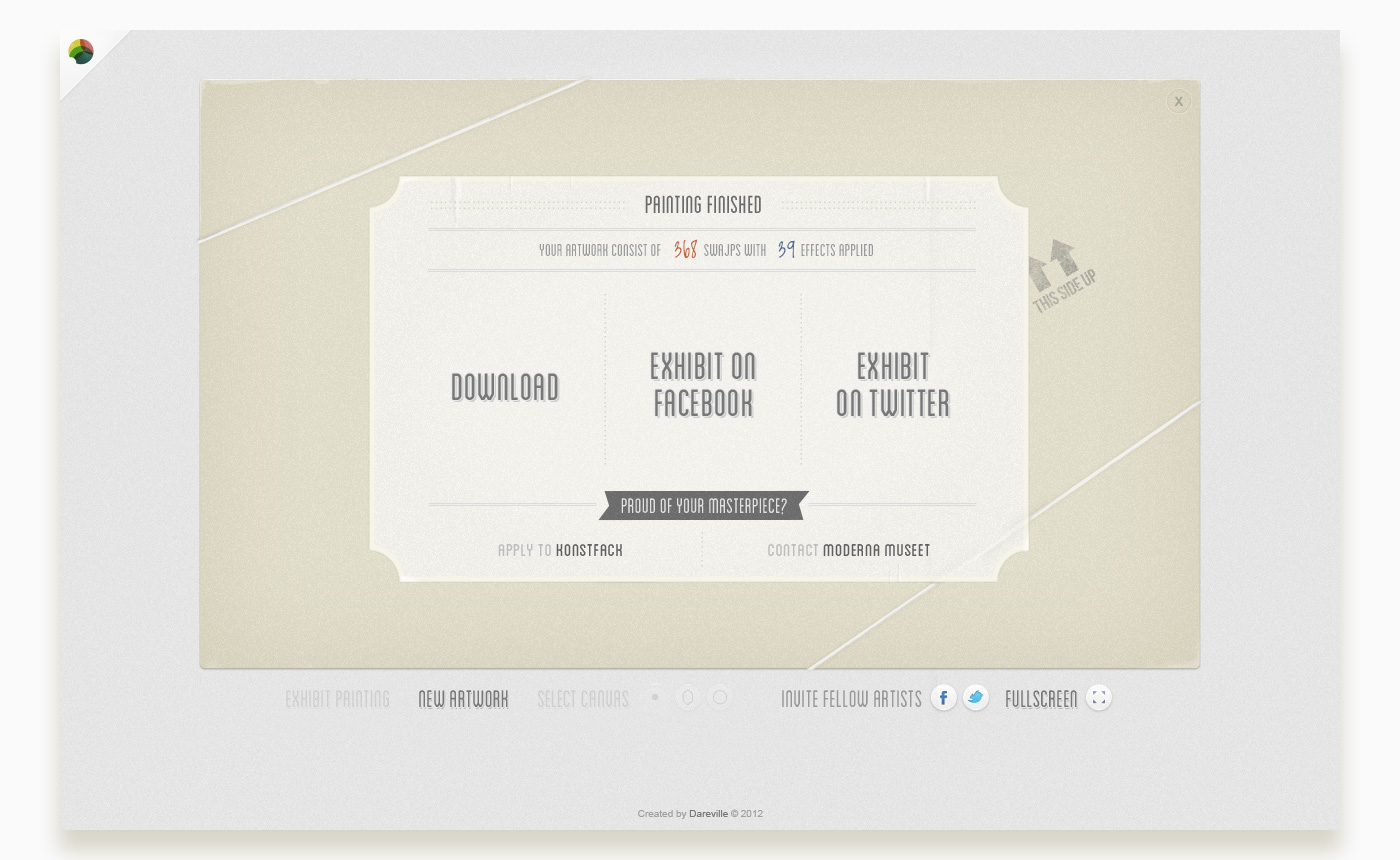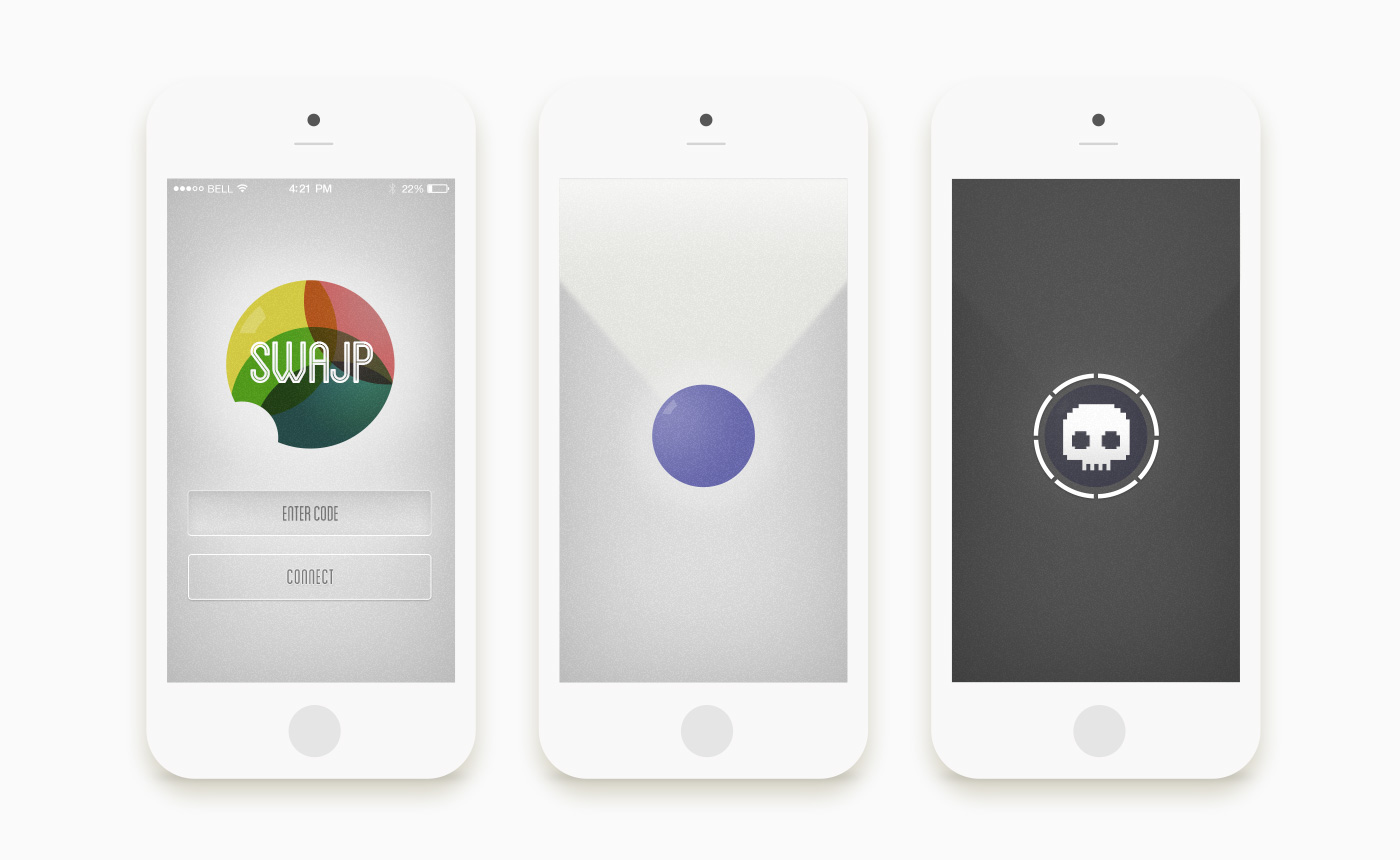 I did the full graphic design, from logo to interface and gameplay elements.
Client: Agency initiated project. Created at: Dareville. Case film: Slutet är nära. Year: 2012.